---
About me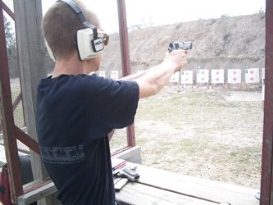 I am 21, and currently live in Houston, TX. I split my time between 2 jobs, selling on Ebay and this website, and doing a little bit of school.
About the website
In early 2011, I learned how to make paracord slings. I learned the cobra stitch weave, which limited me to set lengths. I couldn't make them adjustable, but I wanted to sell them on Ebay anyway. I opened an account in May, and listed several. I quickly found there were other people doing the same thing, and I didn't have a lot of time to make the slings, so I began selling the swivels, HK snap hooks, and the paracord by itself.
Later that month, I started an account with Blogger, and listed my slings, paracord, swivels, and snap hooks.
In February 2012, I started selling Ruger magazines, and decided to consider other gun-related items. I've since added Savage and Glock magazines, as well as Ruger parts and more.
Over time, my eBay selling took off, but my website never really did. I never did any advertising except for an email footer, and blogs don't always show up well on search engines. To fix this, I set up this website.